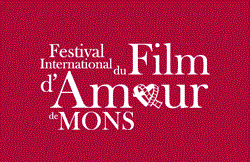 Una parata di produzioni italiane è pronta ad arrivare in Belgio per il 28° Festival International du Film d'Amour de Mons.
Dal 24 febbraio al 2 marzo, saranno nove i lungometraggi e quattro i corti distribuiti nelle diverse sezioni della kermesse.
"Panorama du Cinéma Italien" ospiterà "
Il padre e lo straniero
" di Ricky Tognazzi, "
Immaturi
" di Paolo Genovese, "
Una sconfinata giovinezza
" di Pupi Avati, "
Figli delle stelle
" di Lucio Pellegrini, presente anche nella sezione "Séances Associatives", "
L'industriale
" di Giuliano Montaldo, presente anche in "Compétition Internationale", "
Io sono Li
" di Andrea Segre e
L'estate di Martino
di Massimo Natale, presenti anche in "Compétition Meilleur Premier Film Européen".
"Séances Spéciales" per "
Mine Vaganti
" di Ferzan Ozpetek e "Avant-Premières - Regards Croisés" per "
This Must be the Place
" di Paolo Sorrentino.
Tra i cortometraggi, "
Stand up
" di Sergio Do Vale e "
Pizzangrillo
" di Marco Gianfreda parteciperanno in concorso in "Compétition Internationale des Courts Métrages", mentre "
Rita
" di Antonio Piazza e Fabio Grassadonia e "
Videogioco
" di Donato Sansone concorreranno in "Séance spéciale Courts Métrages".

17/02/2012, 15:14
Antonio Capellupo