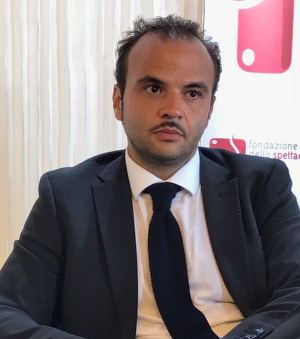 Antonio Parente, direttore generale Apulia FC
Nonostante il periodo di grandi difficoltà la Puglia continua ad essere il set ideale per produzioni nazionali e internazionali. Un segno positivo per i professionisti pugliesi in un periodo durante il quale i lavoratori dello spettacolo, tra i tanti, hanno sentito maggiormente il peso della crisi. Si guarda, quindi, al futuro con positività, come ci spiega
Antonio Parente
, Direttore Generale di Apulia Film Commision.
Quali sono le produzioni che stanno girando in questo periodo in Puglia?
"Nonostante il periodo delicato e il rigido protocollo dei set, a partire da giugno abbiamo avuto una ripresa delle attività davvero importante sostenuta dai nostri fondi. Sono decine le produzioni cinematografiche che nelle ultime settimane hanno girato nella nostra regione. Film italiani, serie per Rai e Mediaset Sky e per piattaforme VOD, programmi televisivi e importanti coproduzioni internazionali. In questi giorni, ad esempio, sono in corso le riprese di "State of consciousness" di Marcus Stokes, un avvincente thriller che ha come protagonista
Emile Hirsch
, già protagonista di "Into the wild" di
Sean Penn
e interprete di film per autori quali
Oliver Stone, Ang Lee e Quentin Tarantino
. Sempre in questi giorni sono anche in corso le riprese di "Lolita Lobosco" diretto da Luca Miniero, con protagonista Luisa Ranieri, la nuova serie diretta da Cinzia TH Torrini, "Mondocane" di Alessandro Celli, "Occhi di Anto, sulla giostra" di Giorgia Cecere, più una serie di programmi televisivi su viaggi e cucina e prodotti cinematografi e di intrattenimento destinati alla Germania, Olanda e nord Europa. Insomma, il nostro territorio si conferma tra i luoghi più amati dalla settima arte e dalla sua industria".
Dove sono i set?
"Possiamo tranquillamente affermare che, grazie alle bellezze naturali e storiche del nostro territorio, i set sono sparsi su quasi tutto il territorio regione pugliese. In questo periodo, in particolare, sono stati coinvolti i 6 capoluoghi di provincia e ben 29 paesi, con l'impiego di una forza lavoro di oltre 900 professionisti pugliesi dell'audiovisivo. Un segnale importante per il mondo lavorativo legato allo spettacolo che, in questi mesi, è tra i settori che più ha subito l'emergenza sanitaria".
"La vita davanti a sé", film di Edoardo Ponti con Sophia Loren, girato a Bari e disponibile su Netflix sta riscuotendo molti consensi e già si parla di una candidatura all'Oscar per la Loren, come è stata questa collaborazione e come vi fa sentire aver contribuito a questo successo?
"La Loren rappresenta un'icona importante per il cinema internazionale, averla accolta in Puglia, in particolare a Bari, per noi è motivo di grande stimolo per il futuro. Aver contribuito al suo grande ritorno al cinema, con un film intenso, toccante e denso di contenuti, non può che inorgoglirci. È un po' la conferma che il lavoro fatto finora da Apulia Film Commission e Regione Puglia procede nella giusta direzione e deve continuare innovando".
Quali difficoltà state riscontrando in questo periodo nel vostro lavoro?
"Nonostante le restrizioni dovute all'emergenza sanitaria, l'attività della
Fondazione Apulia Film Commission
non si è mai fermata. Attraverso la task force di
Regione Puglia
e le indicazioni ministeriali, infatti, Apulia Film Commission ha delineato dei protocolli specifici per poter continuare a lavorare con la massima sicurezza possibile. Grazie a questo lavoro, dalla fine del lockdown, la Puglia è stata letteralmente invasa di set cinematografici. Posso affermare che il bilancio, nonostante le difficoltà è soddisfacente e sono ottimista rispetto a quello che stiamo preparando per il prossimo futuro cinematografico in Puglia".
E cosa ci riserva il prossimo futuro?
"Cerchiamo di pensare al futuro con ottimismo provando a programmare le azioni che ci potranno consentire di aumentare ulteriormente il raggio d'azione. Per quanto riguarda la parte produttiva, continuiamo a partecipare, anche se online, ai maggiori mercati dell'audiovisivo del mondo cercando di intercettare nuovi progetti. Contestualmente stiamo lavorando sui servizi, in maniera da poter offrire alle produzioni e alle storie tutto ciò che è necessario. In ultimo, c'è il lavoro che facciamo sul territorio, la diffusione della cultura cinematografica: in questo momento siamo costretti ad inventarci eventi e proiezioni online, ma, appena potremo, ripartiremo con i nostri forum festival e con le nostre rassegne: al fascino delle nostre amate sale cinematografiche non potremo certo rinunciare".

19/11/2020, 10:47
Caterina Sabato