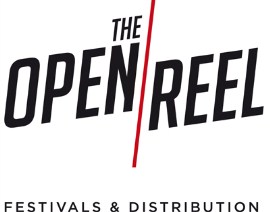 E' nata
The Open Reel
, la nuova società di vendite internazionali e festival booking creata e gestita da Cosimo Santoro a sostegno e per lo sviluppo a livello internazionale della cinematografia, soprattutto di stampo LGBT,
Scopo della società è quello di
ampliare la visibilità e la distribuzione a livello internazionale di titoli finora indipendenti,
cioè privi del sostegno di uno staff dedito allo sviluppo ed al posizionamento a festival ed eventi ed alla vendita dei diritti distributivi a livello internazionale.
Tra i titoli del listino di The Open Reel,
l'ultimo film del regista sardo Peter Marcias "Dimmi Che Destino Avrò",
selezionato al 30. Torino Film Festival nella sezione Festa Mobile, in programma dal 23 Novembre al 1 Dicembre 2012.
Prodotto da Gianluca Arcopinto (
il film verrà distribuito nelle sale italiane a Dicembre
), "Dimmi Che Destino Avrò" racconta la storia di Alina, ragazza di origine Rom, che da anni vive a Parigi per lavoro. Rientrata nel suo villaggio natio nei pressi di Cagliari, in Sardegna, instaura un rapporto amichevole con Giampaolo Esposito, un cinquantenne commissario di polizia. In questa nuova dimensione, dovrà confrontarsi con se stessa, con le sue più intime emozioni attraverso "un viaggio" che la condurrà a rivedere la sua vita, le sue aspirazioni e soprattutto la sua vera identità, segnando la fine della giovinezza e l'inizio di una maturità che la renderà più consapevole delle sue debolezze.
Il listino The Open Reel si compone al momento di una ventina di titoli, tra lungometraggi, cortometraggi, video-arte e fuori formato
; sono già numerose le partecipazioni dei titoli The Open Reel a festival nazionali ed internazionali, tra i quali il cortometraggio di Peter Marcias "Il Mondo Sopra la Testa", che verrà a breve presentato al Mezipatra Festival di Praga, "Doris Ortiz" di Daniele Sartori (Florence Queer Festival di Firenze), una selezione degli ultimi cortometraggi di Juanma Carrillo, Felix Fernandez e José Goncalves all'imminente edizione de Uno Sguardo Normale a Cagliari.
Attiva anche in ambito produttivo, in supporto a progetti ancora in fase di completamento, The Open Reel ha raggiunto l'accordo per rappresentare "Il Rosa Nudo", nuovo progetto del videoartista Giovanni Coda, attualmente in fase di post-produzione, ed ispirato alla vita di Pierre Seel ed alla sua autobiografia, mai tradotta in Italia, suggerita e guidata da Jean Le Bitoux, uno dei più importanti attivisti per i diritti LGBT in Francia e in Europa.
I TITOLI DEL LISTINO THE OPEN REEL (aggiornato al 07/11/2012)
Peter Marcias (Italia)
DIMMI CHE DESTINO AVRO' (2012, 80')
IL MONDO SOPRA LA TESTA (2012, 12')
MA LA SPAGNA NON ERA CATTOLICA? (2007, 80')
Daniele Sartori (Italia)
WHAT ABOUT ALICE? (2012, 7')
L'APPUNTAMENTO DIRECTOR'S CUT (2012, 15')
DORIS ORTIZ (2011, 20')
Giovanni Coda (Italia)
IL ROSA NUDO (2013, in post produzione)
Juanma Carrillo (Spagna)
THIS LEAK (2011, 8')
UN SENSATION DE VIDE (2011, 7')
CONSECUENTE//CONSECUENCIAS (2010, 3' e 9')
CUERPOS DESHONRADOS (2010, 20')
PERFECT DAY (2010, 19')
CANIBALES (2009, 20')
José Goncalves (Portogallo)
SACRIFICIO (2012, 20')
MATERIAL LOVE (2011, 2')
DESIRE AND REJECTION (2011, 7')
No 2743 (2011, 10')
TRY TILL DIE (2011, 6')